Time & Attendance
Managing employee time is easier than ever with the latest technology from AmCheck. Effectively collect and process time and attendance data, and then use that data to process accurate paychecks.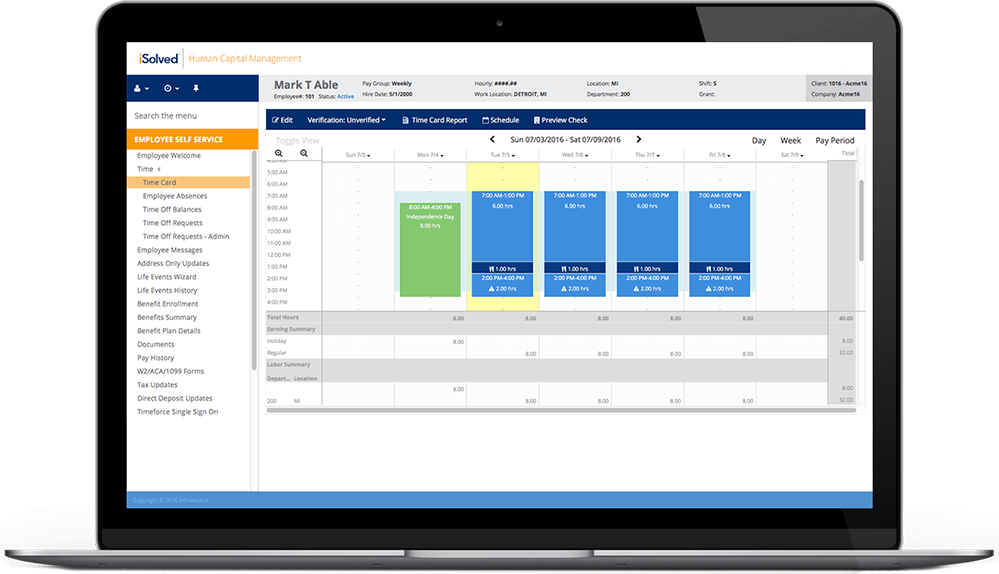 The time and attendance features built into the platform allow you to track and monitor overtime, meals and breaks; keep track of potential errors; and manage your time policies, producing accurate, complete time cards, every time.
Choose your method of collection – physical time clock (available with biometric punching functionality), mobile app or virtual clock, based on what works for your business.

Improve your bottom line
Eliminate time theft and buddy punching with biometric clock options

Simplified scheduling
Supervisors can use scheduling tools to build shifts and schedules for their employees

Handle all work environments
Track employees who work at the office, from home, and at multiple job sites

Time views
View daily, weekly, and pay period time
Take your time collection and management processes to the next level.
The module is native to your payroll platform, so all data syncs for accuracy.