Benefits Enrollment
Open enrollment is often a stressful time for HR and benefits professionals. Managing benefits enrollments, communicating changes to carriers, and handling payroll deductions are just some of the tasks associated with this time of the year. The benefits enrollment module within the full HCM platform will smooth out the complex task of managing benefits for your organization.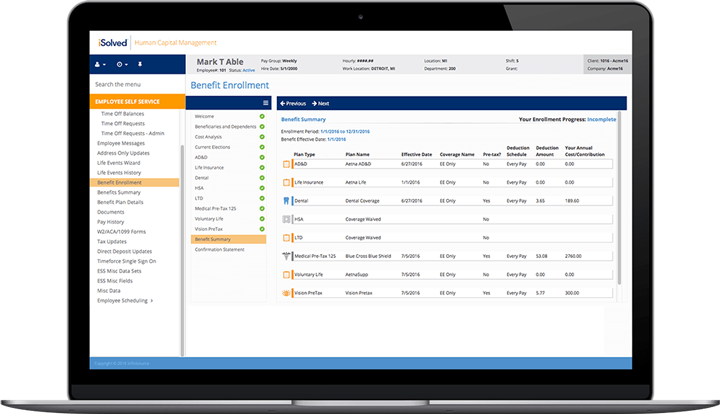 Simplify your organization's benefits! Set up plans once to drive deductions and enrollment processes throughout the system. It's easy to set up reminders for employees who haven't completed the enrollment process. Integrated carrier connections will also ensure proper communication of life events and changes.

Anytime, anywhere access
Your employees can enroll at work or at home, allowing them to review options with their dependents

Life event wizard
A step-by-step process that helps ensure your employees have the coverage they need

Benefit cost analysis
Side-by-side comparison of benefit costs to help employees make informed decisions
Take the stress out of benefits enrollment by using this module within your payroll platform, available from AmCheck.