With the bulk of their customer base on summer vacation, many businesses record a downswing in their numbers during the months of June and July. Here are some ways in which businesses can make the most of the slow-down: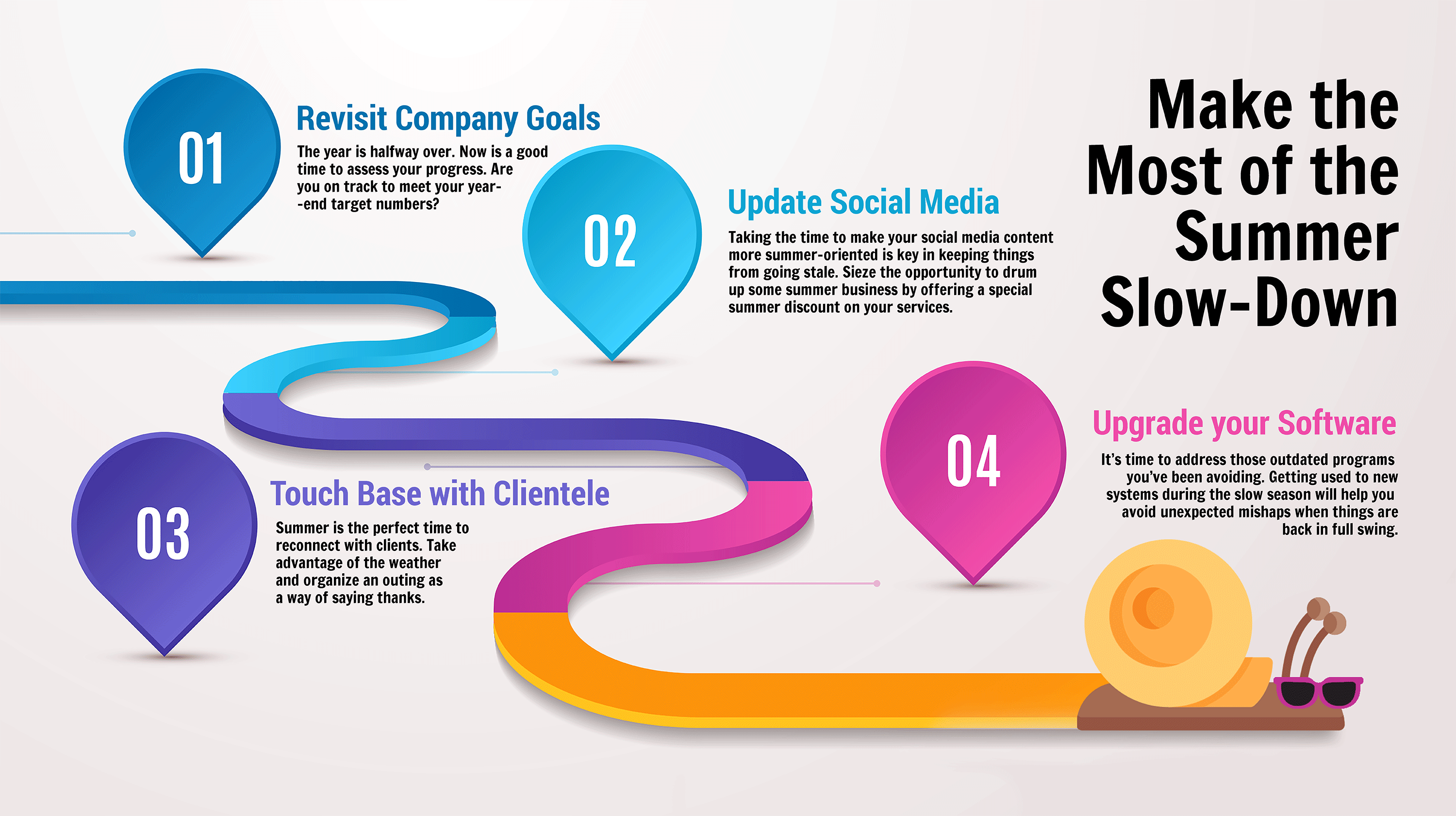 Revisit company goals. Summer is the perfect time to make sure you are on track to meet your year-end goals. It might also be the ideal moment to perform employee evaluations, provide feedback, perform a pulse survey or implement additional training and boost your employee skillsets.

Update your social media accounts. Make sure your Facebook, Twitter, LinkedIn, and other profiles are keeping with the times by adding Summer-oriented content. While you're at it, make sure all of your contact details, company description, and other info is all up-to-date.

Touch base with customers. A simple phone call or email is great, but treating them to something more memorable would also serve as an opportunity to check in on changes in their worlds and to see how you can assist. Golf tournaments, perhaps, or a customer BBQ or a simple lunch & learn are all fun ways to connect with clients.

Improve your software. Learning new programs and helping employees adopt them is much easier when things are slower than when they are in full swing. Rather than update your HRIS, payroll, and employee engagement software individually, take the opportunity to streamline your process by adopting HCM software that encompasses the entire employee lifecycle.